A take on the Jungle Bird featuring some DC ingredients.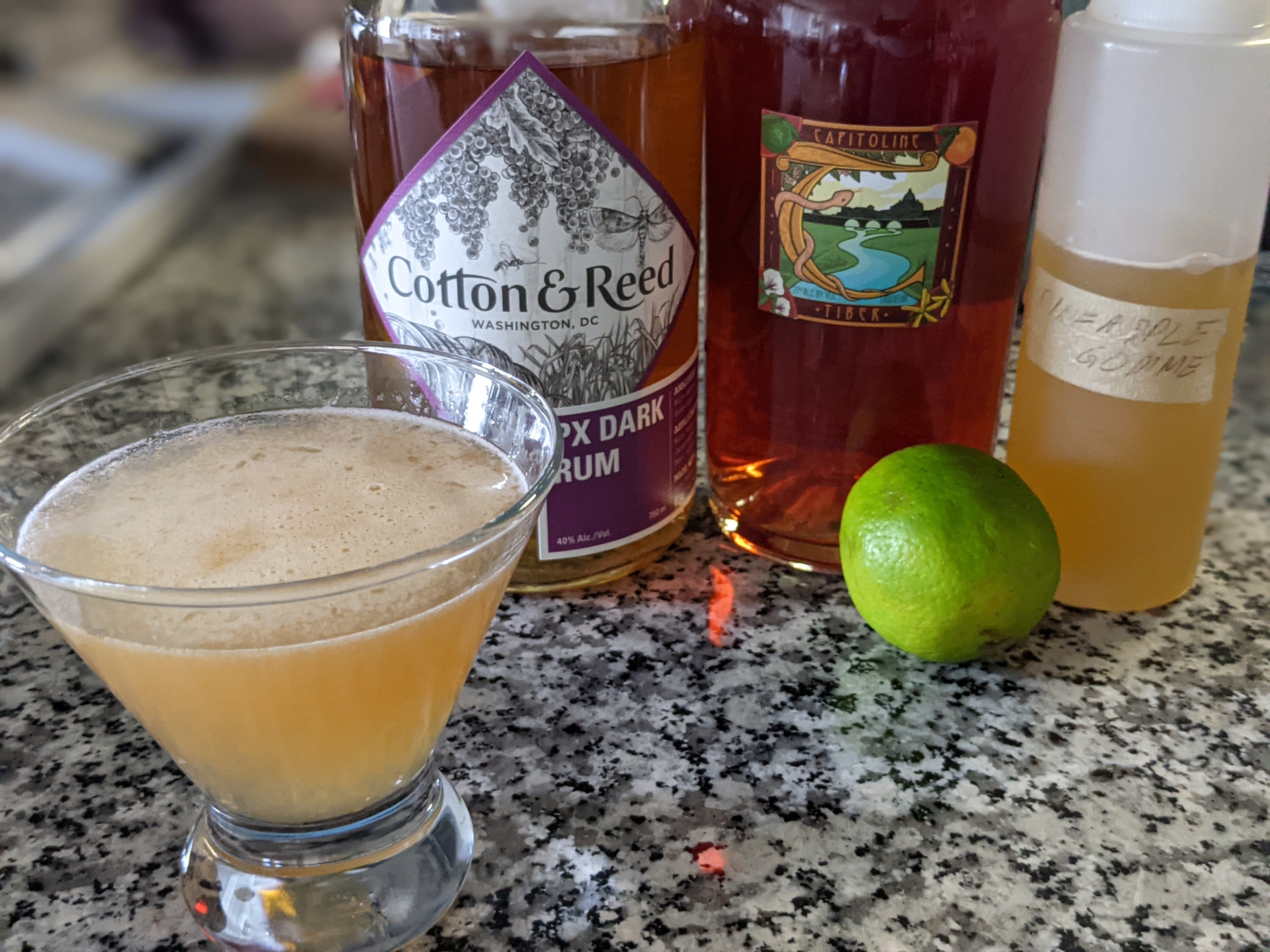 Cotton and Reed PX Dark Rum, 2 oz
Capitoline Tiber, 3/4 oz
pineapple gomme syrup, 3/4 oz
lime juice, 1/2 oz
shake over ice, strain, and serve.
notes
Tiber has a particularly assertive bittnerness, and seems less sweet than Campari, which makes for a good pairing with the sweetness and mouthfeel of the pineapple gomme.
The pineapple gomme is made with the Cocktail Codex recipe.